Director of Clinical Education & Professor of Physical Therapy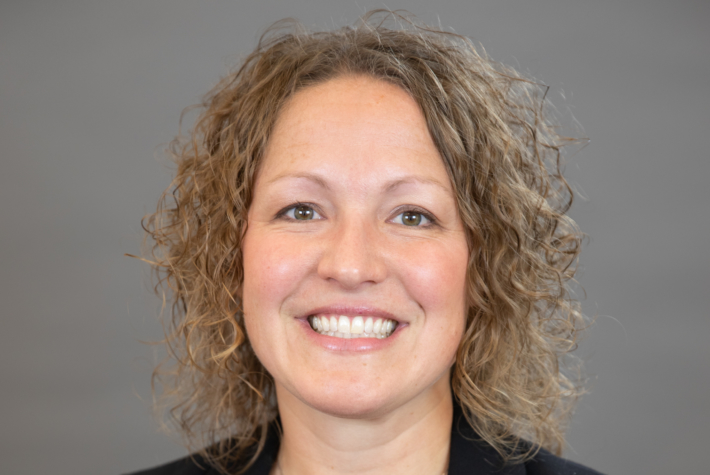 Dr. Lyndsey Vandenberg joined the Doctorate of Physical Therapy program as a fulltime faculty member in 2015.  Prior to that, she was a supervisor of therapy services at Mayo Clinic in Rochester, MN.  She received her BA at Concordia University, St. Paul, and Doctorate in Physical Therapy at Mayo Clinic College of Health Sciences and her EdD in Educational Leadership at Concordia University, St. Paul.
Dr. Vandenberg has over 5 years of teaching in the physical therapy program.  She serves as the Director of Clinical Education within the CSP DPT program.  In this role, she works collaboratively with clinical partners to organize and optimize student clinical education experiences.  She has worked to establish partnership in over 20 states around the country and three countries.  She also serves as the co-chair for the Northern Plains Clinical Education Consortium.  Dr. Vandenberg is a Level 1 APTA Credentialed Clinical Instructor (CI) trainer and hosts courses to help prepare CI's to work effectively with students in the clinic. Additionally, she collaboratively teaches in the Women's Health course and Clinical Seminar series.
Currently, Dr. Vandenberg's research focuses on non-cognitive aspects of physical therapy practice and student success.  She is also working on enhancing connectedness within the CSP community, which includes research and resource creation. Some examples of include:
Poster presentation at APTA Educational Leadership Conference: "Exploration of DPT Student Emotional Intelligence & DPT Curriculum" (Vandenberg 2020)
Poster presentation at APTA Combined Sections Meeting: "Enhancing the Connectedness Between Undergraduate Students, Faculty & the DPT Program Within the Same Institution" (Vandenberg, Brenner, Day, Leaf & Mirbaghri) (2020)
Dissertation completion and defense: "Exploration of Emotional Intelligence, DPT Curriculum, and Student Success" (Vandenberg, Wangsness-Willemsen, Rundquist, Walcheski) (2019)
Dr. Vandenberg has been an active member of the American Physical Therapy Association and Minnesota Physical Therapy Association for over 15 years.  She served multiple terms as a MN Delegate and one term on the APTA-MN Board of Directors and Chief Delegate.  Additionally, she was appointed to the APTA Leadership Development Committee and hosted a panel discussion in 2019 on professional engagement and leadership opportunities in the profession.  Dr. Vandenberg is actively engaged in advocacy at both the state and national level.
Dr. Vandenberg's husband is also a physical therapist.  They have two daughters and enjoy being active with sports, biking and family activities.
Email: [email protected]