Program Director & Professor of Physical Therapy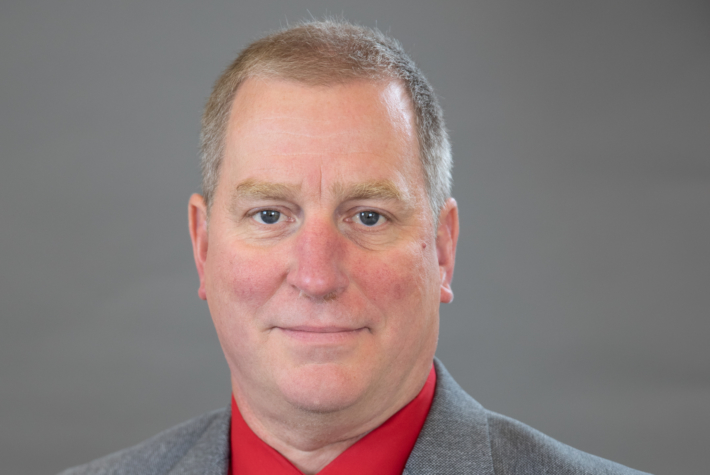 Dr. Peter Rundquist joined the Doctorate of Physical Therapy program as a fulltime faculty member and Director in 2012.  He received his BA in Physiology, BS in Physical Therapy, and PhD in Rehabilitation Science from the University of Minnesota.
Dr. Rundquist has over 16 years of teaching in accredited physical therapy programs.  He collaboratively teaches the Anatomy and Research methods courses.  His 27 years of clinical practice were primarily in the area of outpatient orthopedic rehabilitation.  He currently practices once a week with the CSP athletes alongside the athletic training staff.
Currently, Dr. Rundquist's research focuses on shoulder biomechanics. Additionally, he assists student and faculty researchers with their statistical analyses.  Finally, he has been a committee member on two CSP EdD dissertation committees.  Some examples of recent dissemination include:
Education Session at October 2020 APTA Education Leadership Conference: Clinical Reasoning through Anatomy and Neuroscience: Progressing Recall to Relevance
Poster presentation at April 2020 APTA MN Annual Conference: Rundquist PJ, Bouche M, Higgins M, IntVeld M, Schmidt K, Wacker C. The Effects of Kinesio® tape on scapular kinematics in symptomatic baseball players. MN APTA Annual Conference April 2020
Platform presentation at February 2020 national APTA Combined Section Meeting: "Comparison of 3D Shoulder Kinematics between Dominant and Non-Dominant Shoulders in Collegiate Women's Volleyball Players" with CSP DPT graduates Aaron Holtz, DPT, Whitney Markson, DPT, Amanda Nosbush, DPT, Alexandra Zuleger, DPT
Poster presentation at February 2020 national APTA Combined Section Meeting: Rundquist PJ, Cooper C, Choudek A, Mattson T, Oehler S, Olson C. The Effect of Kinesiotape on Scapulothoracic Joint Kinematics.
Poster presentation at August 2018 American Society of Biomechanics Annual Conference: Rundquist PJ, Markson W, Nosbush A, Zuleger A, Sarkar S. The effect of excising a supra-scapular spine lipoma on scapular kinematics
Polo KM, Rundquist PJ, Krumdick ND, Gamble GL. National survey of lymphedema therapists' dosing of complete decongestive therapy in breast cancer survivors with lymphedema. Internet Journal of Allied Health Sciences and Practice. 16(1):1-7
Dr. Rundquist serves as the Treasurer of the Board of Directors for the American Physical Therapy Association Minnesota and is the research committee liaison.  He is the Secretary of the True Friends Operations Board.  He enjoys spending time with his family and bicycling the roads and trails around his home.