Urgent Care Physician Assistant, North Memorial Health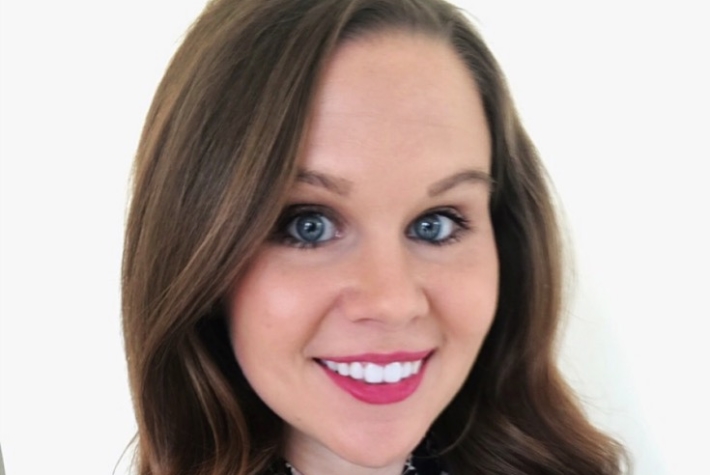 "Attending an urban and diverse university helped me realize that I don't need to travel far to help those in need."
Hailing from Holmen, Wis., Eryn Johnson came to CSP to pursue a collegiate golf career as part of the Golden Bears golf team. Completing her pre-professional studies in biology with a minor in chemistry, Eryn found her path to the medical industry through numerous volunteer opportunities she participated in during her time at CSP that helped her discover that she didn't need to travel far to help those in need. Eryn shared what made her CSP experience so influential in her decision to pursue PA school and in her role as an urgent care physician assistant.
Q: Concordia's campus is in an urban, diverse location. In what ways did these campus attributes help prepare you for your career?
A: Attending an urban and diverse university helped me realize that I don't need to travel far to help those in need. I had the opportunity to volunteer at multiple organizations near CSP and witness how underserved populations often lack efficient healthcare. Now, as a medical provider, I strive to provide the best care for my patients, which involves serving and improving the physical and emotional care of my community.
Q: Did you pursue any extracurricular activities, athletics, committees, or groups during your time at Concordia St. Paul? If so, what did you join and what was your experience like?
A: Being a student-athlete was a huge commitment to practice almost every day and traveling to tournaments during the seasons. As a senior, I was nominated to be the team captain which added the responsibility of being a part of the Student-Athlete Advisory Committee (SAAC). Through this committee, I helped coordinate several community service events. Being busy (and at times overwhelmed) in college, taught me the lifelong skills of time management, responsibility, and organization.
Q: Do you feel that you established significant relationships with the faculty? What importance did those relationships have in the quality of your classroom experience?
A: I truly believe the relationships I made with the science department faculty helped me get where I am today. They guided me on my career path and encouraged me to go above and beyond in the classroom.
Q: Talk about a professor who's been especially helpful or influential. In what ways have they impacted your time at CSP?
A: Dr. Mary Ann Yang significantly impacted my education at CSP. She encouraged me to join the biology research team during my sophomore year. This was a difficult and time-consuming project that wouldn't have been completed without an influential mentor like Dr. Yang. Her perseverance paid off as we were able to publish our research a few years later.
Q: Did you encounter any challenges during your time at CSP? If so, how did you work through and overcome them?
A: As a dedicated biology major, I was invited to be a part of the research team at CSP. This experience required ongoing collaboration and troubleshooting to deliver results. There were setbacks every week, but the continuous support and encouragement from my research team motivated me to work to the best of my ability.
Q: Is there a specific project or class that you refer back to in your current position? What made the course so relevant?
A: Gross Anatomy at CSP helped me excel in my first semester of physician assistant school. The first class we take in PA school is anatomy and physiology involving a cadaver lab. By taking gross anatomy at CSP, I already had baseline knowledge which helped me succeed in graduate school.
Q: If you could give advice to a student who wants to pursue a similar career path, what would it be?
A: Getting into PA school is very competitive, so what you do in college can be the difference between an acceptance or a rejection letter. Having a high GPA is essential, but healthcare experience is just as important. There are many part-time health care jobs to pursue while in college and I advise students to take advantage of this. Personally, I worked as a medical scribe which taught me endless knowledge about medicine, healthcare, and the role of a PA.
Q: What are your next steps?
A: I recently accepted a job as an urgent care physician assistant at North Memorial Health. I am very excited about my future career and pleased to have the opportunity to give back to my community in the Twin Cities!