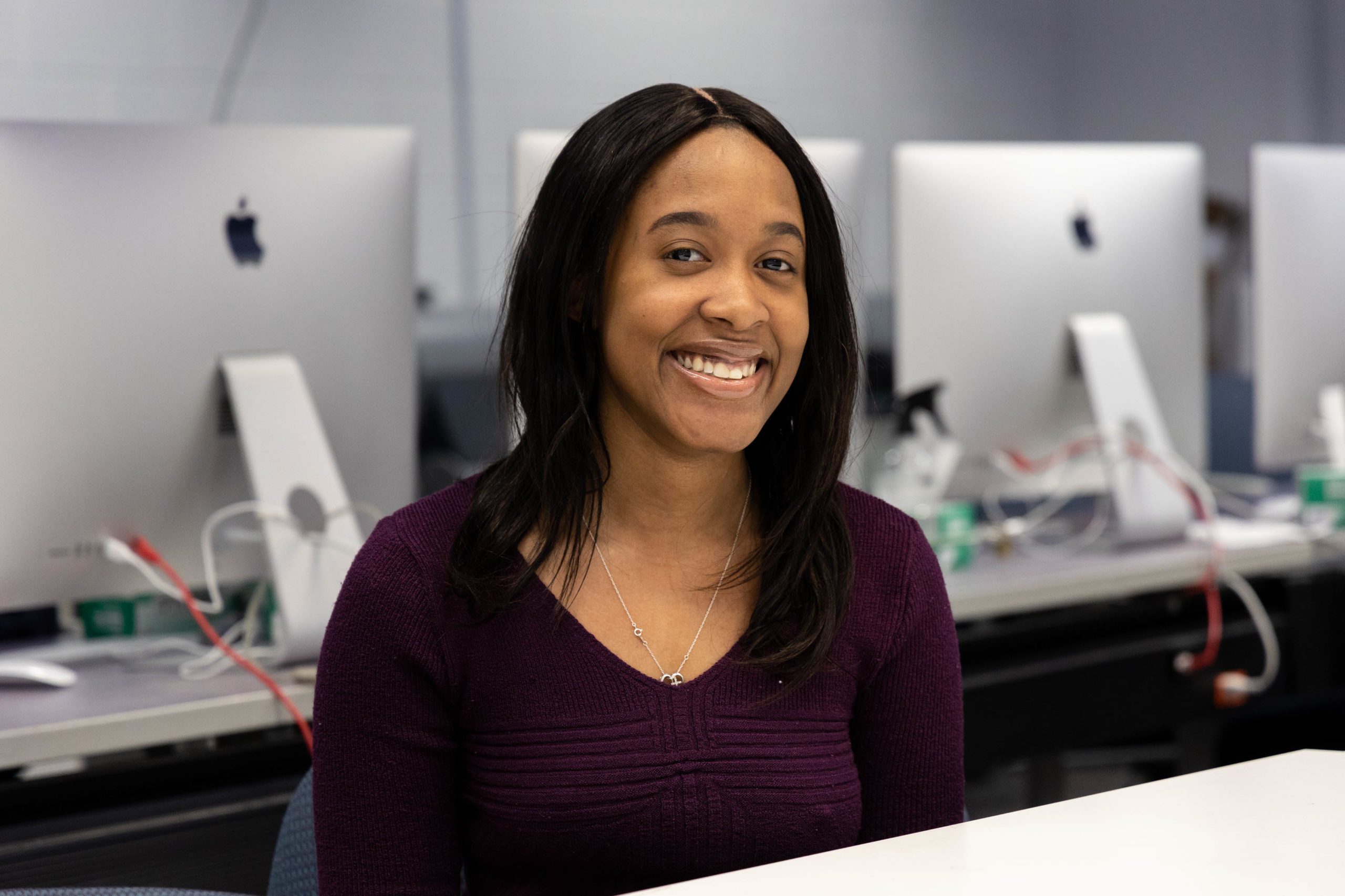 Giselle Fraser-Allen is a current CSP student enrolled in the Graphic Design program. She has recently accepted an internship position at Brand Lab where she will be working alongside fellow designers in the industry. She is excited about the opportunities this experience will bring her. 
Concordia St. Paul was recommended to Fraser-Allen by a family member, and after looking further into CSP, she was inspired to apply, noting how CSP's graphic design program is one of the best in the state. The more she learned about CSP, the more she came to love the atmosphere. "I also enjoyed that everyone seemed like a family when I toured the school." 
Outside of her program, Fraser-Allen has explored the campus activities that Concordia has to offer. She notes the benefits of branching out and trying new things, and shares a memorable experience she has had because of CSP. "A memorable experience was going to the ignite leadership retreat and being able to learn about how to build our resumes, how to be a leader outside the classrooms, and meeting new people."
Her advice to other CSP students is to try new things. "Don't be afraid to get involved in either clubs, or school events and make connections with other students and faculty! They are always here to help." CSP offers a robust campus life that allows students to form lasting relationships with their peers and faculty. 
Fraser-Allen's aspirations are to pursue a Master's degree in Business and someday operate her own UX Design company.