Welcome to the CSP Community!
Welcome to Concordia University, St. Paul! As a commuter student, you are among the nearly 1,200 traditional undergraduate students who commute to campus. Concordia is your campus and we are committed to making the university your home!
We offer a wide range of resources and commuter-specific events for you to get involved and contribute to campus life at CSP. Join us and network with peers during our commuter luncheon series or at one of our coffee and donuts drop-in events.  There are many ways to connect as a commuter at CSP!
Meal Plan Information

Commuters can add meal plans to their accounts in 1 of 3 ways.

To add money to your student ID online with a card visit this link: https://cspdining.sodexomyway.com/my-meal-plan/index
To add money to your account in person at CSP, visit either the Dining Hall cashier or the Comet's Cafe cashier and ask to add funds.  Funds can be added by cash or card.
To place the charge on your student account fill out the google form linked HERE; funds will be added within 2 business days.

Comet's Cafe
Conveniently located in the Pearson Commons, Comet's Cafe offers Caribou Coffee and makes unique, Concordia-inspired espresso drinks, smoothies, gourmet sandwiches, and salads.

Dining Hall
Located on the second floor of the Winget Student Life Center, the Dining Hall features expanded menu options and is an engaging and functional student life destination. The dining experience includes a variety of seating styles, flat-panel televisions, wi-fi access, and plenty of natural lighting.

Free admission to all Golden Bears athletics home games
Free tickets to all Fine and Performing Arts events
Game Room access (pool, darts, video games, bubble hockey)
Bear Den workout facility
Discounted bus passes
Free campus parking permits

Commuters are encouraged to take advantage of the many opportunities available as a member of the campus community.

Multiple Lounge and Study Spaces

Community Lounge
Diversity Center
Pearson Commons
Library
The Underground (Basement of Cross of Christ Fellowship Center)

Lockers
Access to Printers, Copiers, and Scanners

The CSP Community Lounge is a great place to relax, socialize with other students, and study before, between, and after classes. Located in the Tunnel across from the Diversity Center, the lounge serves as a welcoming hub for commuter, transfer, non-traditional and traditional students on Concordia's campus

The CSP Community Lounge offers:

Comfortable seating areas
Microwave
Wireless Internet
Day-use Lockers
Television
Charging Station for Electronic Devices
Vending Machines

Hours: 6 a.m. – 11 p.m. (seven days a week)

There are events happening on campus each and every week! Whether it is a convocation, table games in the tunnel, or specific events for clubs and organizations, we are here to get you connected! CSP Student Life is dedicated to providing unique and robust programming efforts for Commuter Students. Below is a list of programs for Commuter Students on campus.

Commuter Student Luncheon Series
Morning Coffee and Donuts
Pizza lunches with free university give-aways
Prize raffles through our Commuter newsletter
Advising Pop-In Hours specifically for Commuters
Financial Aid Q&A specifically for Commuters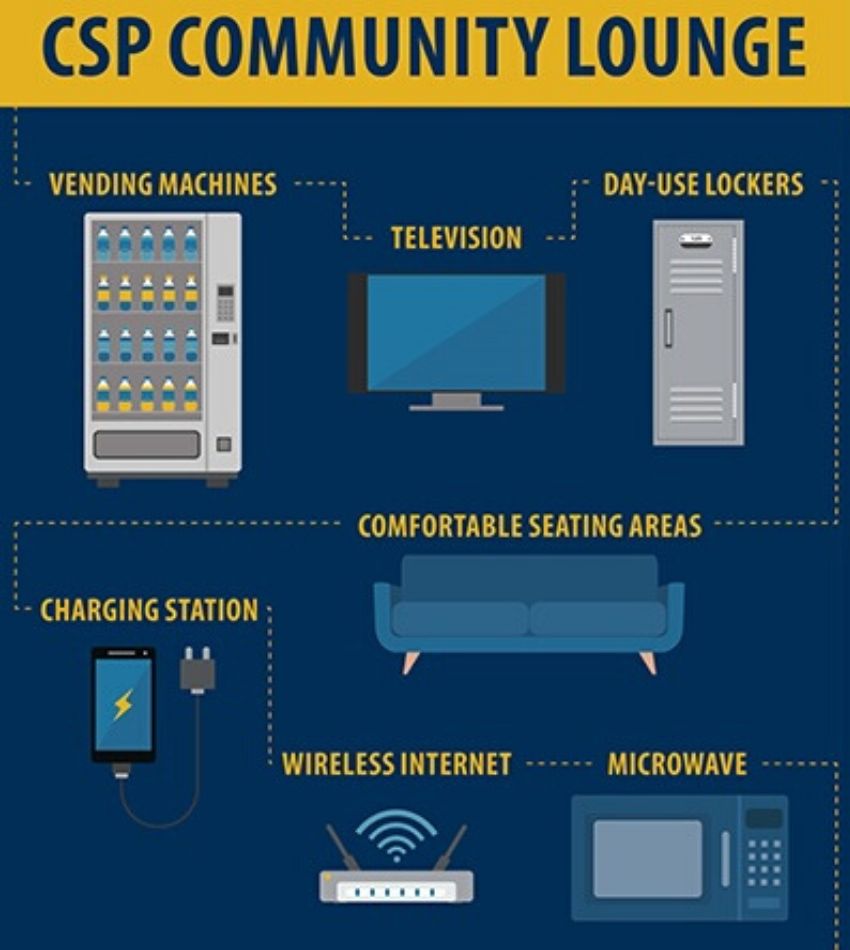 CSP Community Lounge
Located in the Tunnel across from the Diversity Center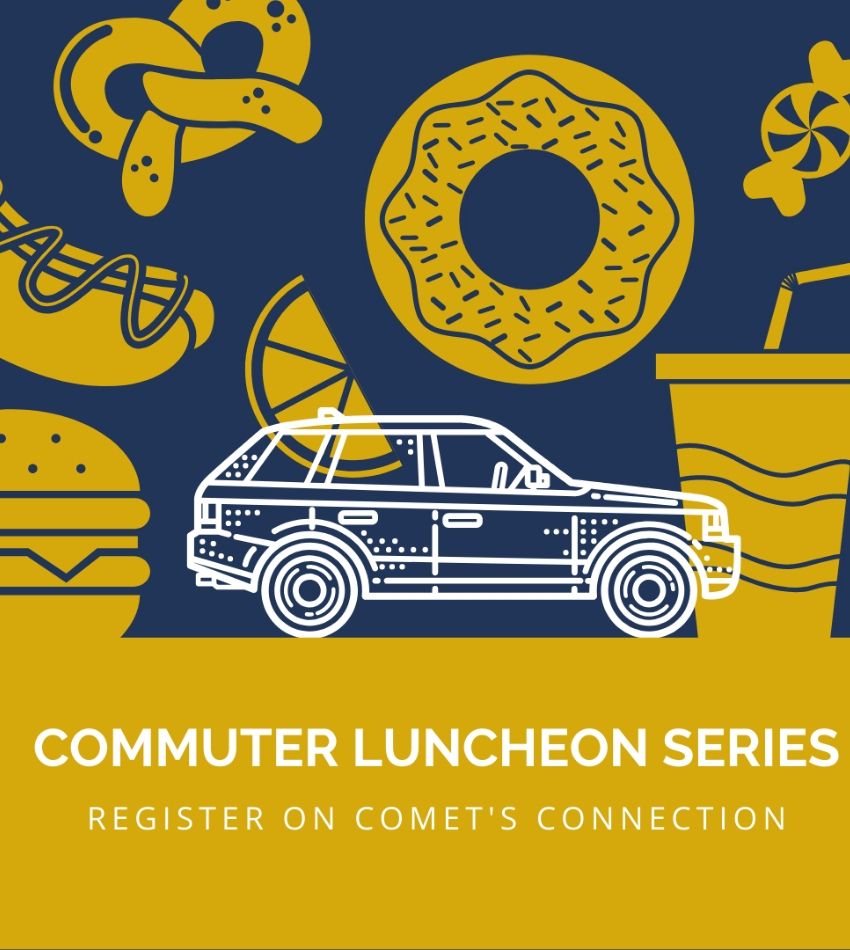 Commuter Luncheon Series
Join us each month for free lunch and peer connections