Choose CSP for the relevant expertise you'll gain in your field, the relationships and connections you'll utilize for decades to come, and the growth you'll see, personally and professionally. CSP is the most affordable private university in the Twin Cities and offers over 100 degree options across its on-campus and online presence.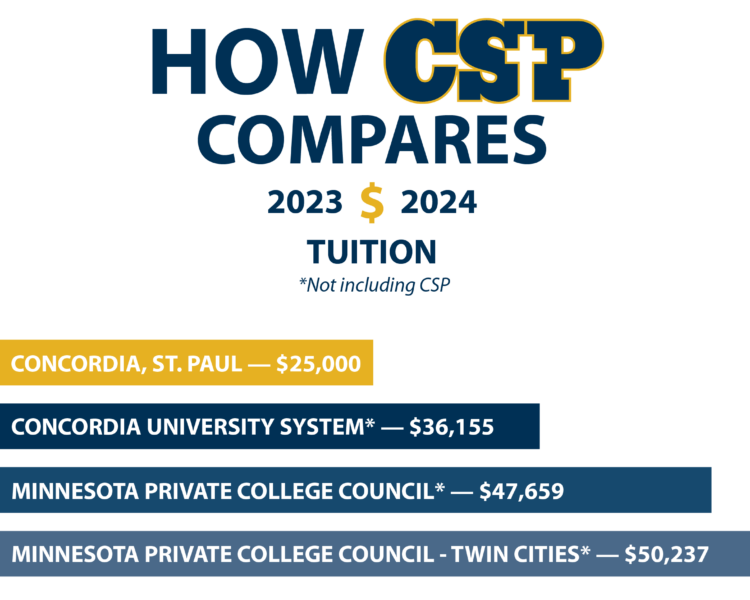 See How We Stack Up
CSP's tuition is lowest among MPCC member schools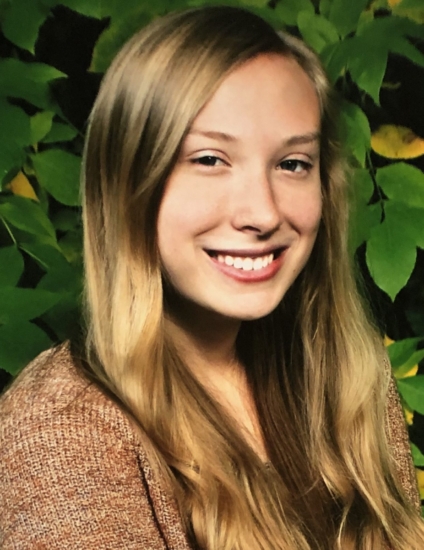 "I knew right away after the financial benefits and the wonderful community that I wanted to attend CSP." – Alicia Joswiak, Neuropsychometrist at HealthPartners, Psychology '22
Read More
Tuition Reset of 2013
We emphatically restated our commitment to affordability and transparency when we reset our tuition by $10,000 in the fall of 2013.
CSP was the first school in the United States to successfully conduct a tuition reset for all traditional undergraduate students.
The tuition reset made Concordia St. Paul the most affordable institution among all Minnesota Private College Council schools.
Concordia St. Paul has the most affordable tuition among the Concordia University System.
The average out-of-pocket costs for traditional students dropped nearly 25% from 2012-13 to 2013-14.
Students can apply for CSP scholarships, external scholarships, grants and loans to fully fund their Concordia education.
The average salary of CSP bachelor's graduates one year after graduation*
*(CSP first destination survey)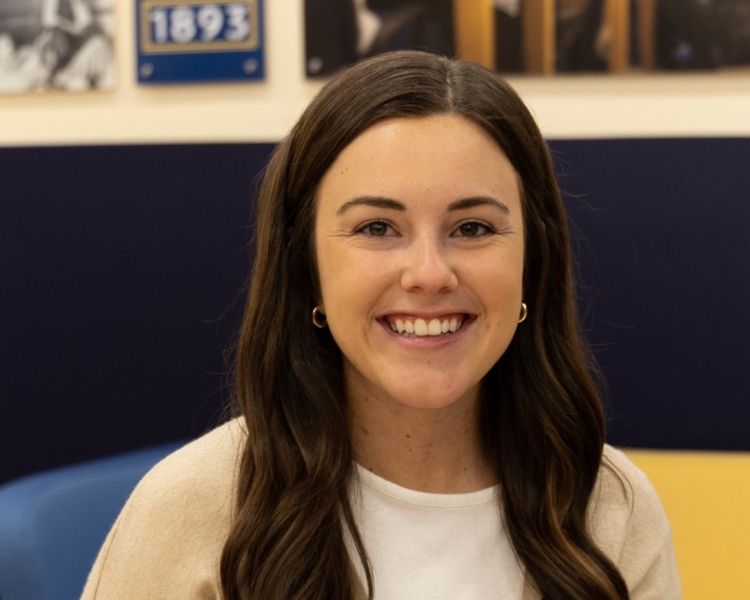 Affordable and Valuable
"As someone who was new in their career and fresh out of college, finding an affordable MA program was very important to me." – Hanna Jorgenson, Medical Marketing Manager at AbleNet, MA Strategic Communication Management '18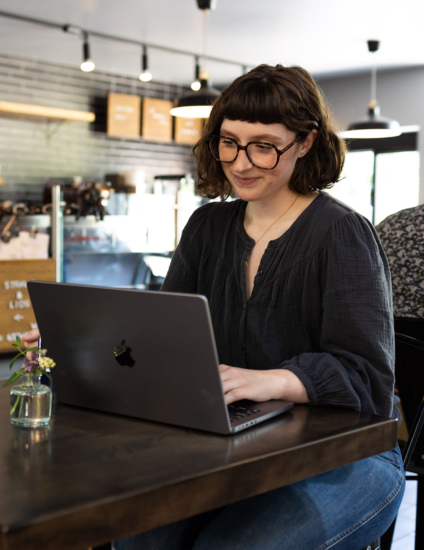 The Net Price Calculator is designed to help you estimate your financial aid options for CSP. Please be sure to complete the entire process to ensure the best possible results.
Learn More