July 9-13 | Houston
Visit the CSP booth at LCMS Youth Gathering 2022 for photos inside the photo camper and much more.
Gathering is an opportunity for thousands of participants to come together in community, be encouraged in their journey with Jesus Christ, and learn more about their Lutheran identity. Organized by LCMS Youth Ministry, Gathering has been held every three years since 1980, impacting countless lives throughout its history.
Explore this year's offerings at Gathering and learn more about CSP below.
When: July 9-13, 2022
Where: Minute Maid Park, Houston, TX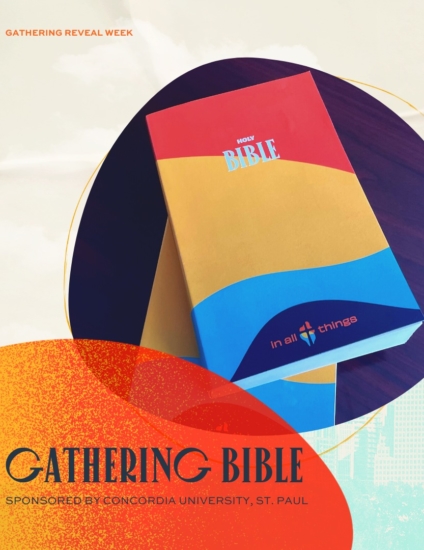 Receive the official 2022 LCMS Youth Gathering Bible, sponsored by CSP.
Request More Info About CSP