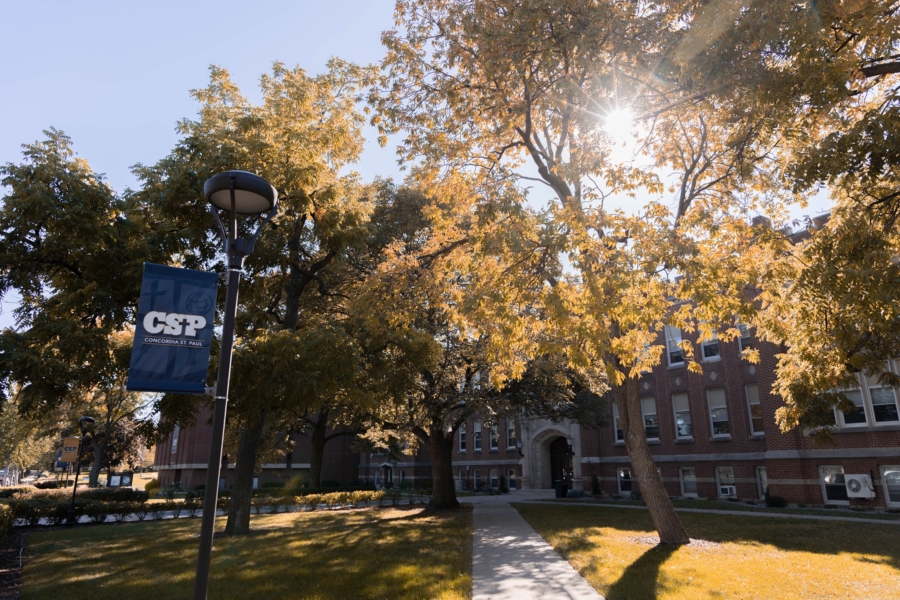 University News
Concordia University, St. Paul has solidified itself as the second-largest private university in Minnesota. CSP enrollment continues to reach new heights in 2022, with all-time highs in graduate, traditional undergraduate, and international student enrollment.
Graduate programs (master's level and doctorate) saw an increase from 1,950 students in spring 2021 to 2,091 students in spring 2022. Traditional undergraduate programs leapt from 1,513 students to 1,538 students in that same time period. International student enrollment also blew past projections this spring, with 119 new international students calling CSP home. Concordia's incredible success within its international student program is highlighted here.
Concordia's recent success isn't the endgame, however– it's a jumping-off point for long-term growth. The increase in enrollment is the continued fulfillment of the university's commitment to being a Christ-centered, nationally prominent Lutheran university known for excellence and innovation that fosters success for all students. A key factor in the higher enrollment numbers was CSP's expansion to its Portland campus which helped diversify and strengthen the nursing program.
"We are so grateful to continue to be in a position of growth," Vice President of Enrollment Management Dr. Kim Craig said. "It has been a challenging time for many, especially in higher education. Like we've said time and time again, Concordia's growth is a testament to the flexibility, focus, and adaptability of our faculty, staff, and especially our students."
Retention also remains a point of strength for the university in 2022. First-year retention rates jumped from 77.6% in 2021 to 82.6% this spring, while transfers were steady at 87.2% versus the 87.5% mark from a year ago.
2022's enrollment numbers and rising retention are clear indicators of the health, stability, and continued development of the university as a whole.