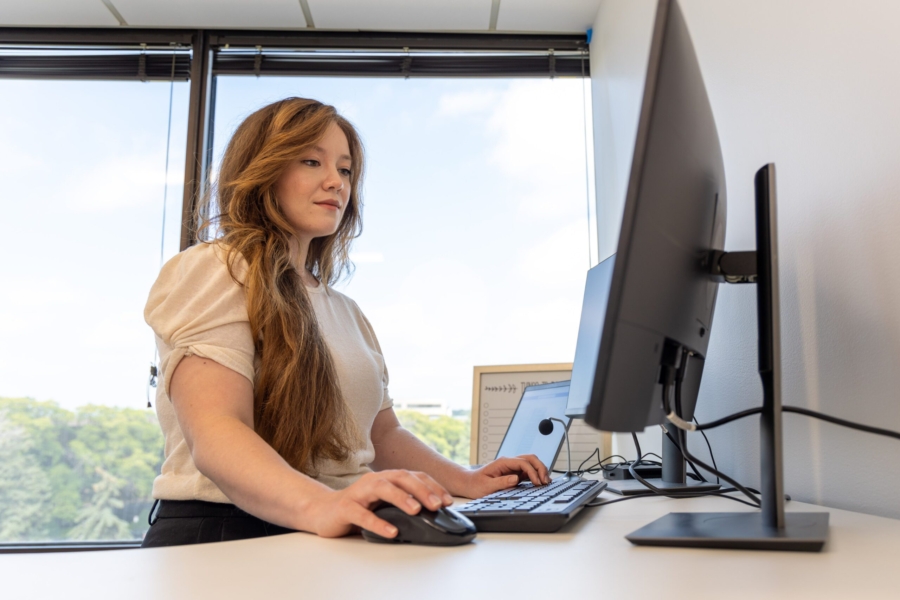 Academics, University News
As data and information technology dominate today's business landscape, professionals at all experience levels need an edge to compete for rewarding and lucrative career opportunities. CSP Global is addressing this gap by introducing a broader suite of new and expanded business technology masters degree programs. The new programs within the suite encompass data science, computer science, information technology, and data analytics & engineering.
Designed around the needs of working professionals, these masters programs are delivered through CSP Global's proven online delivery channels, refined over the two-plus decades that Concordia St. Paul has been a pioneering force in the online education arena.
With full accreditation now secured, the new masters programs will launch during the 2023-24 academic year, with registration beginning in September 2023. The masters programs have been developed by top business experts and faculty who understand the emerging opportunities around IT, AI, and data – as well as the complex needs of online learners who are working professionals.
The suite of masters degree programs includes four highly sought after areas of focus at the confluence of business and information technology:
MS, Computer Science: This graduate program is structured around advanced fields of computer science, including artificial intelligence and technology disruption. Professionals with this advanced degree will be better equipped for leadership roles at the forefront of today's AI-fueled era of high technology. Studies will focus on algorithms, visual-based AI, emerging platforms, autonomous/smart product development, and more.
MS, Information Technology: With this graduate program, students will study the core technical and human aspects of IT that will help determine architectures and infrastructures of the future. Forward-looking in nature, the MS in Information Technology will prepare IT visionary leaders of tomorrow. Studies will focus on IT controls/risks, database management, network infrastructures, IT portfolio management, and related concepts.
MS, Data Science: Data science greatly focuses on predictive outcomes for organizations and businesses. Leaders with this graduate degree will have an advantage competing for leadership roles covering strategy, communication, analysis, and data-driven problem-solving. Studies will focus on machine learning & AI, tools that drive data science, natural language processing, data operations, and other analytics-focused competencies.
MS, Data Analytics & Engineering: Extracting meaningful and actionable insights from complex data is of paramount importance in the business world today. This MS program helps position IT professionals as next-gen leaders within their industries, architecting IT systems and data analysis to solve complex business challenges. Studies include data engineering, applications/solutions, data mining and big data management, data visualization, and other critical aspects of analytics.
"True IT leadership for today and beyond will require advanced degrees designed to solve tomorrow's technology challenges, which is precisely what CSP Global is delivering with these new offerings," noted Dr. Kimberly Craig, vice provost for CSP Global. "The business IT graduate degree programs we're adding this year were carefully designed by industry experts and exceptional faculty to address the career needs of serious technology professionals. The value CSP delivers through these graduate degrees is based on empowering smart, innovative professionals to be next-level leaders."
CSP Global will be working intently over the months ahead to recruit stand-out professionals who seek a meaningful edge in a highly competitive industry. The university is accepting applications now for January 2024 program starts. These degree offerings will be delivered primarily online with a high level of human connectedness with faculty, staff, and peer students.
The business IT masters programs expand an already robust slate of business and technology undergraduate and graduate programs available through Concordia University, St. Paul (CSP) and the university's online division, CSP Global. More information about the expanded suite of business technology masters programs is available at CSP Global Technology Programs – Concordia St. Paul.