Earn an IT Degree 100% Online
At CSP Global, we offer affordable, 100% online tech degrees that set you up for success in a variety of IT roles. Grounded in career-centered curricula, our bachelor's and master's programs give you essential knowledge in the emerging tools of web design, object-oriented programming, and IT security, taught from the unique perspective of industry-experienced faculty.
No matter which degree you choose, you will enjoy a holistic and accessible approach to tech that encompasses ethical concerns and practical applications, all while keeping your career advancement as the primary goal.
In our bachelor's degree programs, you will gain a solid foundation in the field of computer science or information systems, developing in-demand technology skills that will help you launch your career. Get comfortable using Agile methodology to fulfill a company's needs, and develop a complex understanding of how to employ IT systems securely and effectively.

Our Master of Science programs are designed to help you take your career to the next level, equipping you with leadership skills and advanced technical knowledge for upper-level management positions. Elevate your understanding of the uses and functionality of 21st century tech, including artificial intelligence and cybersecurity, and enhance your data-driven problem-solving abilities to solve complex issues.
Jumpstart Your Future at CSP Global
Explore Innovative, Online Technology Programs
Design websites and develop software in a way that optimizes the user experience while gaining vital knowledge in the security side of the development process. In our computer science bachelor's degree program, you will learn data structures, virtual machines, object-oriented programming, Agile software development, and more.

Learn how to help businesses improve their profit margins and maximize their organizational efficiency using Agile. With a Bachelor of Science in Information Systems, you will be able to manage technology organizations, making you a vital asset to any company's operating strategy.

Solve complex computational problems and drive innovation in the ever-expanding field of computer science. Our computer science master's program gives you the cutting-edge skills and advanced knowledge you need to thrive in the areas of artificial intelligence and technological disruption.

Discover how cyber defense departments operate in modern DevOps organizations and learn how technology supports strategic decisions. In as few as two years, you will be well-prepared to pass the CISM exam –– the predominant certification in the field –– and be ready for upper-level information security analyst roles.

Gain the skills you need to excel in data analytics, data engineering, and data architecture. This business analytics program equips you with a comprehensive set of skills to work effectively with qualitative and quantitative datasets, helping you understand how to build robust data solutions.

Deepen your understanding of data methodologies and enhance your data-driven problem-solving skills. Our data science master's program will make you an expert at driving predictable outcomes through data-driven decisions.

Get equipped with a wide range of technical, leadership, and problem-solving skills that are vital to effective IT implementation and project management. This program will explore emerging technologies like artificial intelligence, cloud computing, and cybersecurity, and we offer a global perspective so you will be ready to lead and innovate in an increasingly connected world.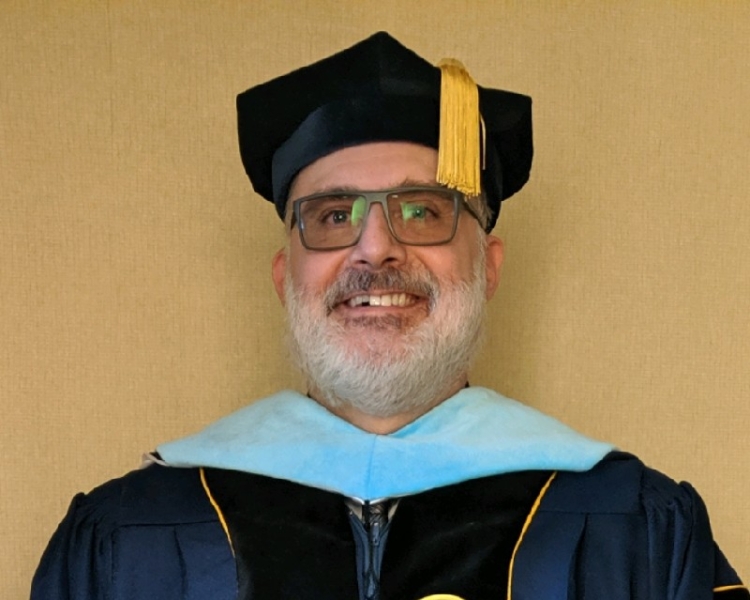 Real-World Experience
"What I like about Concordia is that they seek out instructors who not only have a passion for teaching but also those who want to share their real-world experiences with the next generation of students."
– Dr. Scott T., CSP Global Contracted Faculty of Practice & Senior Service Owner in the Information Technology Department at Mayo Clinic