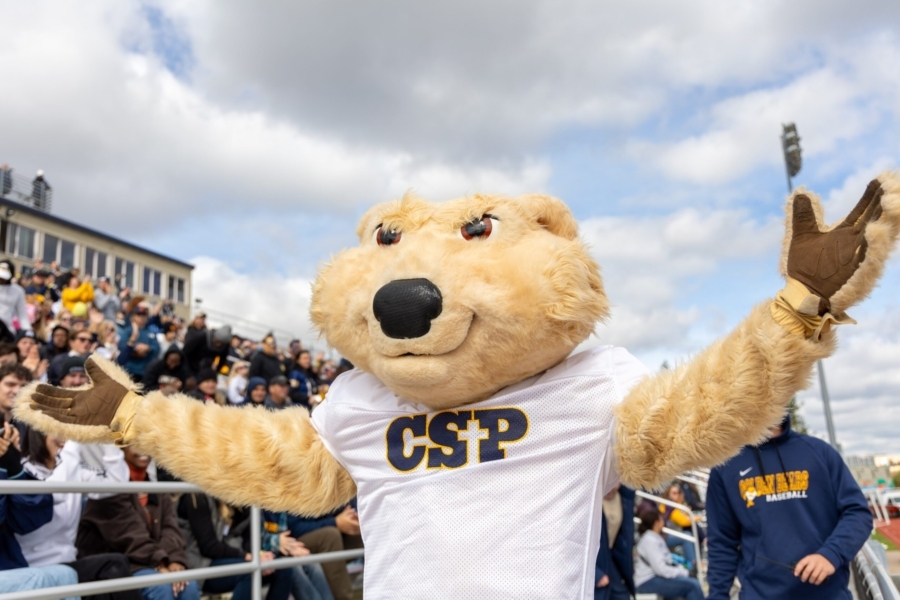 Categories: Incoming Students, Student Life
Read time: 3 minutes
Joining clubs, taking advantage of student resources, and finding a community
Everyone can agree that the goal of attending college is the degree earned at the end, but the journey along the way matters. You can find a number of resources and extracurriculars outside the classroom that can help make the most of your college experience. Here is a list of things you can do to ensure a great experience!
Join student clubs and activities
While attending a traditional, four-year university, there are likely numerous clubs and organizations for you to join. Still trying to decide what to join? Think of your interests and hobbies, then look for clubs that are centered around those interests. Most schools make it easy to create clubs, too!
You can also look into clubs that will help you work towards your career goals and build your resume, like Student Senate or Leadership clubs. To gain experience in your future career field, consider joining a club that aligns with your major. Intramural sports are a great way to stay active while meeting other students you might not cross paths with otherwise.
Many of these clubs and organizations are free to join and are a great way to form close relationships with your peers. Clubs often host events that bring in other students, too, so it's a great way to meet new people! At Concordia University, St. Paul, there are over 35 clubs and organizations. Find a club that speaks to you and your interests.
Attend on-campus events
Even the smallest of colleges and universities offer on-campus events for students. Oftentimes, these events are free for current students, or at a steep discount. Some examples of on-campus events include educational lectures from guest speakers on all kinds of topics, fun activities around the holidays, gatherings to celebrate school pride, and so much more! Similarly to clubs and organizations, there are events for any and every interest.
Many students and alumni enjoy the university sponsored events that CSP puts on. CSP puts on numerous events that help connect students with each other, as well as events that offer alumni a chance to reconnect with their alma mater.
"There are so many memorable experiences on campus from Welcome Weekend to Knollapaloza, and even moonlight bingo." – Joseph Gonzalez '24
"A memorable experience was going to the ignite leadership retreat and being able to learn about how to build our resumes, how to be a leader outside the classroom, and meeting new people." – Giselle Fraser-Allen '23
"Attending events has helped me meet other students and engage more with campus life." – Ma'Shayla Washington '26
Look for event flyers posted around campus and follow your school's social media accounts to stay up to date on campus events.
Take advantage of student resources
Being away from home and navigating college on your own can feel overwhelming at times. Thankfully, colleges and universities have worked hard to create resources for students to feel at home and supported. At CSP, the student's success, both academically and personally, is the top priority.
Find the student resources available to you, and don't be afraid to take advantage of them! If you're feeling overwhelmed or need someone to talk to, reach out to the student health and wellness department. If you need accommodations made in the classroom or on campus, get in touch with student accessibility services. Make sure to explore the resources available around campus as well, such as the library, help desk, and food pantry.
Your school should offer you more than a degree, it should offer you an unforgettable experience. Visit CSP's website to learn more about the golden bear experience!
ABOUT CONCORDIA UNIVERSITY, ST. PAUL
Concordia University, St. Paul is one of the top private universities in the midwest, with more than 100 degree programs available from undergraduate through doctoral studies, all while being the lowest-cost private college in the Twin Cities. 95% of recent CSP graduates are employed or in graduate school within one year and earn 11% more than the national average. Connect with CSP by filling out the form below.