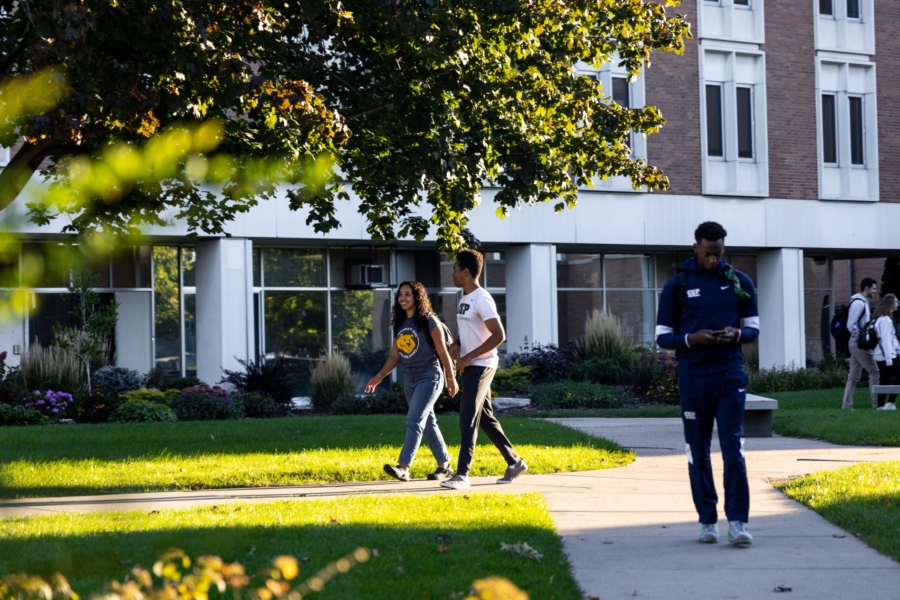 Innovation & Growth, University News
With college selection season looming, CSP is announcing expansions to its ongoing efforts to make higher education more accessible to all. Affordable access to a four-year degree is an essential foundational element of CSP's commitment to greater equity of opportunity for people of all backgrounds.
As such, CSP is announcing an expanded set of affordability initiatives to help prospective students as they finalize their higher education plans for the 2023-24 academic year. The expanded options for incoming first-year students and transfer students include:
The upcoming academic year will mark the 10th anniversary of CSP's revolutionary "Tuition Reset," which was among the first of its kind nationally, setting the framework used by other colleges and universities. The reset led to a doubling in enrollment at CSP overall and put the university on its trajectory to become Minnesota's second largest private college.
"The significant reduction in tuition enacted nearly a decade ago is the cornerstone of CSP's leadership in affordability both then and today," noted Dr. Eric LaMott, provost and COO for CSP. "We offer high value, career-relevant undergraduate and graduate degree programs that help make our students more attractive and more valuable to employers of all types. Affordability also helps our students graduate with lower student loan debt, which helps free them to focus on life goals outside of paying off their college loans."
CSP recently announced final enrollment figures for the start of the current academic year. The university recorded its third-highest overall enrollment in its 120+ year history. In addition, CSP increased its global education network by netting record enrollment for international students from 41 countries. The university has also seen significant increases in overall enrollment for graduate students, including those seeking masters and doctoral degrees.