Easter 2023
Greetings from Concordia University, St. Paul, where we celebrate God's love in Jesus as we prepare students to live and serve in His world (John 3:16).
Alleluia! Christ is risen! He is risen indeed! Alleluia!
CSP is pleased to offer a series of Easter season devotions for you written by some of our faculty and staff. We pray they enrich your devotional life as you reflect on the life, death, and resurrection of Jesus Christ, the one and only Savior of the world.
May these devotions give you hope, peace, and encouragement.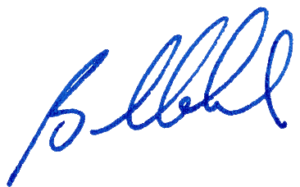 Brian L. Friedrich
President
This Week's Devotion
Pentecost
By: Rev. Dr. Samuel Deressa, Assistant Professor of Theology and the Global South
The Holy Spirit is the Spirit of Freedom
We live in a postmodern world where we no longer understand the word "Spirit" as it was intended in the first century. With the change in worldview, the meaning of some words including this one has changed. In the Bible, the Holy Spirit is described as the Spirit of freedom (2 Con. 3:17). We have freedom in the Spirit because Jesus came and paid the debt. He conquered sin and death and made salvation possible to all humankind.
The Holy Spirit is the promise of Jesus Christ given to the community of believers. The Gospel of John describes the Spirit as an "advocate," as one to be with the followers of Jesus "forever." He is the "Spirit of truth" (John 14:16) in contrast to the devil, who is "murderer" and "father of lies" (John 8:44). The Spirit will bear witness to me, said Jesus (John 15:26). This means that the disciples will understand the teachings of Jesus, his crucifixion and resurrection in a new way. They will experience that "Aha!" moment—that's the Holy Spirit's inspiration (John 14:1-7; 14:25-28; and 16:1-15).
After His resurrection, Jesus also said, "John baptized with water, but you will be baptized with [by] the Holy Spirit not many days from now" (Acts 1:5). And "you will receive power when the Holy Spirit has come upon you" (Acts 1:8). In Acts 2, the disciples began to experience the Spirit, "for all are speaking as the "as the Spirit gave them the ability" (Acts 2:4). As written in Joel 2:28-29, where it says, "young men shall see visions," as well as "all men shall dream dreams," the early Christian community were empowered by the Holy Spirit to proclaim the good news of Jesus Christ.
In his insightful spiritual classic, "On the Freedom of a Christian" (1520), Luther states that "a Christian is perfectly free lord of all, subject to none. A Christian is a perfectly dutiful servant of all, subject to all." This means, if you are first subject, then you will always live in fear: Will I do things right? Or am I doing my duties enough? And the result is that you will not be able to experience your freedom. Only if you are fully free in the Spirit can you then be subject to others and serve them truly. As Paul states, "Now the Lord is the Spirit, and where the Spirit of the Lord is, there is freedom" (2 Cor. 3:17).
Previous Weeks' Devotions
Matthew 28:1-10

"The women ran quickly from the tomb!"  

By: Rev. Dr. Brian Friedrich, President

That was different! Of burials I've attended, hurrying quickly away has not been the case. Lingering, longing, and lasting are the usual descriptors—one more tear, one more rose petal dropped, one more mourner's hug, one more memory. One more. Even when the funeral directors announce it's "time to leave and go to the luncheon," some stay.

But not so on the first Easter morning. When the angel announces to the women gathering at the grave site: "He is not here," the faithful, believing women run, they hurry, they race! They have Good News! The Dead One is raised. Fear is gone. Hope is here. The resurrection is real. The time to tell is now. The victory to celebrate has dawned. Jesus is alive!

The abundant joy of resurrection realized cannot be contained! The words "He is Risen" echo through time and eternity so that the first disciples would and all people everywhere will know that death is done, sin is conquered, and the grave cannot hold us. Forever and for always resurrection power is ours because Jesus lives and He always will! Today, Easter Monday, do as the women did on Easter morning: run; rejoice; retell. Jesus Christ is Risen! He is Risen Indeed! Alleluia!

John 20:19–31

"Purposeful Life"

By: Rev. Dr. Joshua Hollmann, Associate Professor of Systematic Theology

John's Gospel ends with a purpose statement: "…these are written so that you may believe that Jesus is the Christ, the Son of God, and that by believing you may have life in his name" (John 20:31 ESV). Jesus is abundant life and bestows everlasting life to all who believe in him. Jesus, the Word of God, is life, and the life is the light of the world.

Easter celebrates the abundant, everlasting life of Jesus. As believers in Christ, the purpose of our lives is not death, but life and resurrection in and through Jesus, the way, the truth, and the life.

Our lives as Christians have purpose in and through the life of Jesus. Forgiveness of sins, life and salvation are ours through faith in Jesus. Nothing, not even death, can separate us from the everlasting life of Jesus. As Peter proclaims, and according to God's great mercy, we have a living hope through the resurrection of Jesus Christ from the dead to an inheritance that is imperishable, kept in heaven for you. Until then, blessed are those who have not seen and yet believe, and who live each day with the purpose of faith and abundant life in Jesus.

Prayer: Jesus Christ, my risen Lord, my Leader and my Savior, renew my faith with your purpose and life. Reanimate me to praise you in all that I am, in all that I say, and in all I that I do. Amen.

"If/Then" or "Because/Therefore"?

By: Jane Wilke, BA '75
Director of Church Relations

"O LORD, I am your servant … you have loosed my bonds. I will offer you the sacrifice of thanksgiving and call on the name of the LORD."
Psalm 116:16-17

"If/then." We know it well. If you eat your peas, then you can have dessert. If you finish your homework, then you can play. If you train well, then you can try out. If you save, then you can enjoy retirement.

However, there is one time this doesn't work: If you do good things, then you can get to heaven. The truth is nothing we do can earn salvation. We deserve eternal death, not eternal life. Romans 3:23 reads, "For all have sinned and fall short of the glory of God."

Did you catch the word "all"? It means you, me, and everyone.

Take heart, though. Romans 3:24 continues, "We are justified by his grace as a gift, through the redemption that is in Christ Jesus." God sent Jesus to pay our debt of sin through his death on the cross and to rise again in ultimate victory.

So, what are we to do? "Because/therefore."

In Psalm 116, the psalmist nails it: Because God in Jesus released us from the bondage of sin, therefore will I serve others in thanksgiving for what he has done for me. His gift of grace to us and for us deserves no less.

Prayer: Dear Jesus, help us to love others as you first loved us. Amen.

Psalm 23

By Shelly Schwalm, Assistant Professor of Christian Ministry & DCE Program Director

In these days of Easter, we bask in the shimmer of the resurrection! New life is our theme and our song! Alleluia!

Yet, even in the few days since this past Easter, stories of death, sickness, and deep divisions and conflicts continue.

But Christ is risen! How can this be?!

Consider Psalm 23:4,
"Even though I walk through the valley of the shadow of death, I will fear no evil, for you are with me."

Valleys are apparent, aren't they? Shadows and darkness, whispers and whiffs of death in every direction. Yet, the Psalmist announces plainly: "I will fear no evil."

With evil lurking all around us, how in the world are we not provoked into fear?

The center of Psalm 23 holds the Good News for us: "for You are with me."

The Risen One is with us. The very God, Jesus, who stepped into death on Good Friday, enters every shadow. Amidst whispers and whiffs of death, we walk with the Resurrection and the Life. Fear dissolves when we know that God who is tested and proven in making all things—even dead things—new is with us.

Prayer:

Good Shepherd,
As we walk through the valleys of our lives, give us good courage from Christ's empty tomb. In the various forms of death that surround, may we see them as the very paths you creatively work out resurrection and hope. Dissolve our fear in your resurrection presence, O God. In Jesus' Name, amen.

By Rev. Dr. Reed Lessing, Professor of Theology

Our belief determines our behavior. If we see ourselves as losers, chances are we'll continue to lose. If we see ourselves as victims, we tend to let people victimize us. On the other hand, if we see ourselves as lovable, chances are people will love us. You get the idea.

So does Peter.

In light of Christ's resurrection from the dead, the apostle writes, "You are a chosen race." We are acceptable. 1 Peter employs the term "chosen" more than any other New Testament author—five times in his book. The Greek term is eklektos; from it we get the English word "elect." God elected and accepted us in Holy Baptism.

Peter's words "royal priesthood" announce that we are capable. In the Old Testament, priests blessed people through the Aaronic benediction (see Numbers 6:24–26). Living in the joy of Christ's Easter victory, we are empowered to bless other people with honesty, hard work, and great love.

The apostle also says, we are valuable, "a people for his own possession." We are a one-of-a-kind treasures, God's prized, priceless possessions. Christ shed blood for us on Calvary's cross.

Peter finally reminds us that we are forgivable. "Once you had not received mercy, but now you have received mercy." The resurrected Christ doesn't rub our sin in, he rubs it out. Christ doesn't rehearse our sin, he releases our sin.

Who are we? Acceptable. Capable. Valuable. Forgivable. All because of Christ's resurrection.

That's quite a resume. You think?

John 14:15-21

By: Rev. Dr. Mark Koschmann, Associate Vice President of Faith & Ministry

Encouragement. We all could use a bit more encouragement, don't you think? But everything in life seems to move in the opposite direction. People are demanding. Work brings about exhaustion. Disappointment and loneliness abound. Amid it all, we desperately desire a word of encouragement.

Wouldn't it be great if Jesus was around to give us this much-needed encouragement?

Like us, the disciples often expressed to Jesus their need for encouragement. While eating the last supper with his disciples, Jesus tells them that he will soon go away. But the disciples are confused and disappointed. They do not want to be left alone.

To the disciples and to us, Jesus speaks this word of hope and promise. "Do not let your hearts be troubled…I will ask the Father, and he will give you another Helper, to be with you forever (John 14:1,16)."

To guarantee Jesus's presence with the disciples, Jesus gives the Holy Spirit – the very real presence of God. In fact, God is so close to us that the Holy Spirit actually dwells within us (John 14:17).

Wow! Talk about encouragement! But that's not all. The Holy Spirit gives us the confidence and boldness to do something – to live as Jesus has called us to live. Because the Spirit lives in us, we can keep the commandments and do what Jesus calls us to do.

Prayer: O Holy Spirit, We give you thanks and praise for your comforting and guiding presence in our lives. Encourage, nurture, and sustain us in faith. Dwell within us this day and all days that we may experience your deep grace and love for us. Amen.

The Mission Continues…
Dr. Heath Lewis, Assistant Professor of Christian Education & Leadership

Following Christ's ascension in the book of Acts (1:6-11), the narrative shifts to the selection of Matthias as the apostolic replacement for Judas Iscariot in Acts 1:12-26. This text is significant as we conclude the Easter season and move toward our Pentecost celebration, as it points the Christian toward the ongoing mission of the Church and the role of believers in spreading the Gospel.

As the apostles returned to Jerusalem, they devoted themselves to prayer, "together with the women and Mary the mother of Jesus, and his brothers" (1:14). During that time, Peter articulated the need to replace Judas, who had betrayed Jesus and taken his own life (1:15-22). The apostles then prayed and cast lots, which resulted in the selection of Matthias as the twelfth apostle (1:23-26).

The selection of Matthias highlights the importance of the Christian community in the Church's mission. The apostles were gathered together, of one accord, and open to the work of the Holy Spirit as they engaged in prayer. We are also part of a larger community of believers, called to work together in spreading the Gospel message. We remember that, despite Jesus' earthly departure, his mission continued through his followers. And, just as the apostles were entrusted with Christ's mission and sent to spread the Gospel, we too are called to be witnesses of Christ in the world today through our many and various callings, or vocations.

As we continue the Easter celebration, called and empowered by the Holy Spirit, filled with Easter hope, may we joyfully continue this service of Christian witness and mission in our world today.

Prayer: Lord Jesus, thank you for entrusting your Church with your mission. May the Holy Spirit continue to bind us together, that unified as one, we may faithfully share the hope we have in Christ's resurrection. Amen.